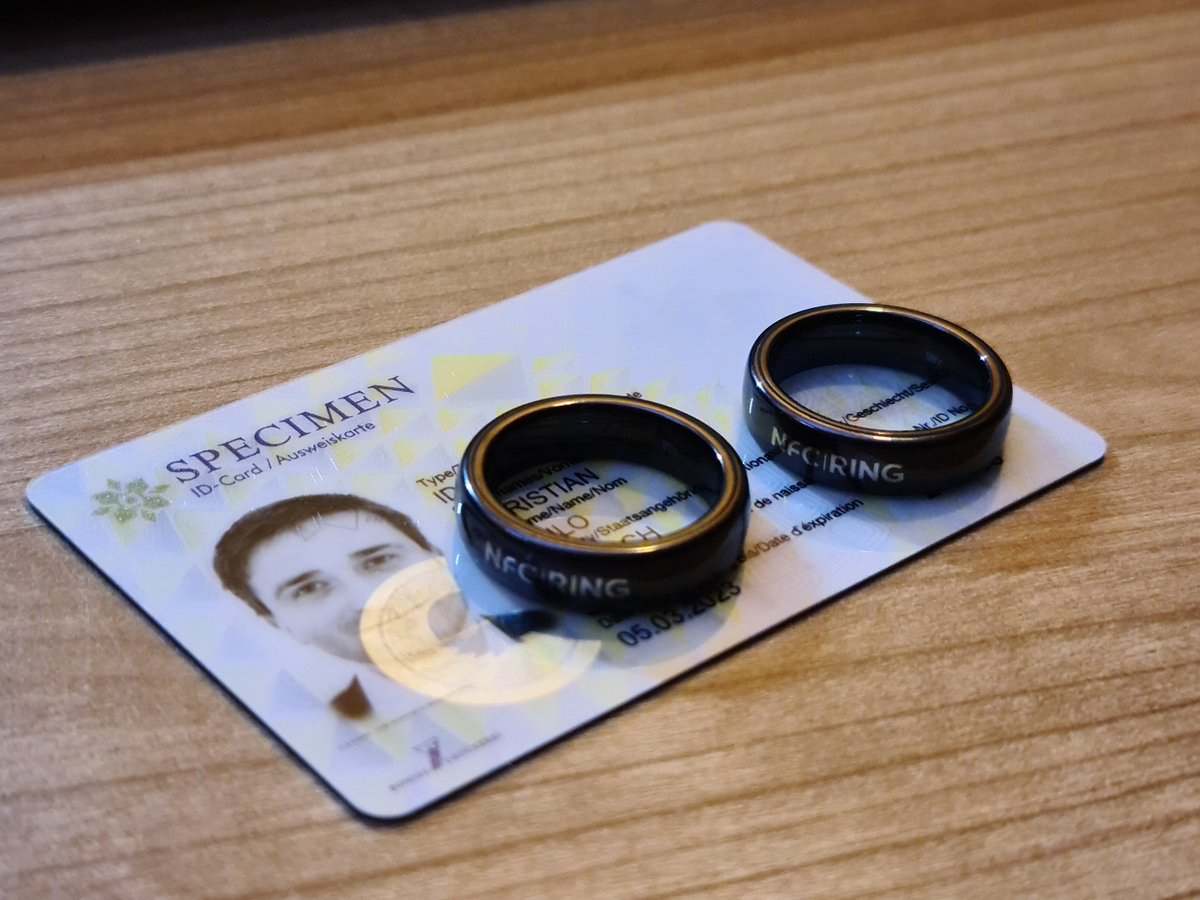 The hardest thing about our long-running NFC ring project is not commandeering the hardware (and software) so that this Java OS ring could be programmed. It is actually, what exactly is going to be the benefit of a piece of jewelry that is more than a wallet? And I think this is the same kind of question that many of the web3, NFT, Blockchain, etc. projects tend to talk about. At least, those that try to move past being more than a custodial artifact.
But what about jewelry, jewelry that validates who you are, has a piece of reputational standing, but also unlocks or enables experiences which only (or best) happened through connectivity? That's the question that this project, and all of the ideas around it have been trying to answer… And it's not to say that it's impossible to figure out, only that it's probably harder to figure out in the region and technological context of life here.
Pushing the imagination forward, there is something possible about using a ring that has engraved and embedded reputational data attached to it. Not so much because it validates something that appears in someone else's network, but some thing that is a bit more like cash. Where each time that it is use that Value goes up or down. Something that can be traced or at least followed in part, through a networked device (wearable, phone, laptop, etc.), but much like cash does not rely on being (online) in order to have defined calculations or value.
Pushing the imagination backwards, it's like having a perennial stamp from someone whose reputation carries high steam, but whose reputation validates your own. It's like caring and identification card that is also a measure of what you bring, what you take, and what can be combined with someone else. And maybe a ring is the wrong hardware for this.
There was once a thought of doing this in a pocket watch, where the movements of the watch, engravings, and maybe even some kind of aged aspect to either the metal or the components, declared some kind of value to the person who held it. That way it could be even more valuable when head down then simply used by the original owner. Much like the way some cultures talk about swords, baseball cards, or family jewelry.
Nevertheless, there are a few rings always worn, and one which sits not too far from the office with the intent of actually being developed. Where they could possibly be an operating system or dynamic Web server built within it so that it could be its own decentralized part of connecting its owner to something that they deem valuable. What exactly is the benefit of such a characteristic? Maybe nothing more than simply creating an opportunity for a different lane to be found by someone else. Or maybe, it's a reminder to just keep plowing forward without clarity, for now. It is a circle after all. Eventually you do come back around to what it supposed to be.